Helpful Real Estate Resources
RealEstateBig.com - The Real Estate Directory
InternationalRealEstateDirectory
Real Estate Directory - Find a REALTOR at the National Real Estate Directory. Your source for real estate agents on the Internet
NetRealEstateDirectory.com -All About Real Estate On The Internet.
Real Estate Directory - Real Estate Directory, Real Estate Agent, Realtor Guide.
EReal EstateDirectory.com - Real Estate Directory provide business portal information.
Real Estate agents
Worldwide real estate companies directory and property buyers and sellers guide.
Nationwide Realtor Directory - Whether you're planning on buying a home, or selling your home, choosing the right Realtor is one of the most important decisions you'll make. Let Real Estate Agent .com help.
Real Estate Agents Directory and Homes for Sale
Epowered Professionals Real Estate Agents Directory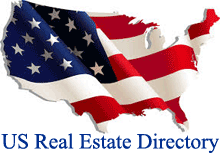 4-Agent.com - Real Estate Agent and Real Estate Services Directory
We're listed at


http://www-real-estate.com
Best Real Estate Directory - Real Estate Portal
Real estate directory of agents, home inspectors and appraisal services and more. Find real estate listings, realtors, mortgage rates, home loans, and home buying help.
Betty Gales Charleston Real Estate
Find real estate and homes in Charleston, South Carolina. 1 (843) 437-4806.
Battery to the Beaches
Your one-stop source for real estate services covering the Charleston , Sullivan's Island, Isle of Palms, Wild Dunes, and Kiawah and Seabrook Islands areas. With a focus on exceptional service, you'll find everything you'll need from complete MLS listings, valuable home value calculation tools, and comprehensive area information!
RealEstateRank.com
Real Estate Directory, Real Estate Resource & Realtor Information
Charleston SC Real Estate - Home Sale in Charleston
Charleston SC Real Estate, Charleston SC Home for Sale - Daniel Ravenel SIR for buying and selling your dream real estate or home in Charleston South Carolina.
Find Real Estate Agent Directory, Agent Resource.
YAERD.org Real Estate Investment Advice
OREP
OREP provides Errors and Omissions Insurance (Professional Liability Insurance) for Real Estate Appraisers, Home Inspectors, Real Estate Agents & Brokers, Mortgage and Title Professionals and Mortgage Field & Property Preservation Professionals. OREP specializes in E&O Insurance for real estate professionals. Appraisers enjoy same day coverage with confirmation.
Real Estate News
Real Estate News Real Estate Directory
Estate Agent
We are listed in Estate Agent - Directory Of Property Professionals.
National Association Independent Real Estate Brokers Agents REALTORS
The National Association of Independent Real Estate Brokers is the national association for Real Estate Brokers, Agents and REALTORS® that is open exclusively to Independents.
Utah Real Estate Guide
The Web's most comprehensive Utah real estate resources guide.